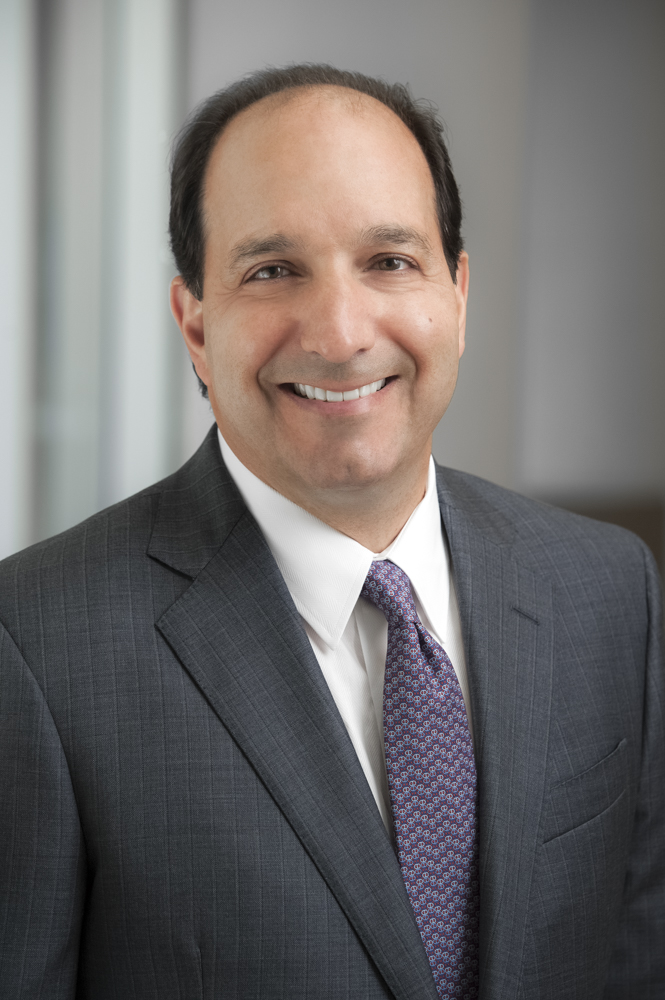 Ramsey J. Choucair, M.D.
specializes in reconstructive and cosmetic plastic surgery of the face and body
Dr. Ramsey J. Choucair is a recognized expert in reconstruction of the burned face and body. He held a faculty appointment at Harvard Medical School for seven years prior to returning to his native state of Texas. He is certified by the American Board of Plastic Surgery and the American Board of Surgery, and is a Fellow of the American College of Surgeons. He received his undergraduate degree from Rice University and his Medical Degree from the University of Texas Southwestern Medical School in 1983. He then completed seven years of residency training in both General Surgery and Plastic and Reconstructive Surgery. Dr. Choucair's academic background also includes Aesthetic Surgery fellowships under the direction of internationally known surgeons in California and Massachusetts. He also served as a Fellow in Plastic Surgery at Harvard Medical School, and accepted a position on the teaching staff at the renowned Shriners Hospital for Children and Massachusetts General Hospital in Boston.
Dr. Choucair has presented and published numerous scientific papers in Plastic Surgery and regularly participates in national conferences on Cosmetic Surgery. In addition to specializing in Aesthetic Surgery, he is a recognized expert in complex reconstruction of the burned and scarred face. He is also a member of respected professional associations, including the American Society of Plastic and Reconstructive Surgeons, the American Society for Aesthetic Plastic Surgery, the Dallas County Medical Society, and the Board Certified Cosmetic and Plastic Surgeons of Dallas. Dr. Choucair and his experienced staff are dedicated to the highest quality care in a comfortable and friendly environment. Dr. Choucair's professional success is based on his personal integrity and attention to detail, drawing upon more than ten years of experience to plan and perform the procedures best suited for your needs.
Dr. Choucair has served as the president of the Dallas board-certified cosmetic and plastic surgeons. He is currently the chief of plastic surgery department at Baylor University Medical Center Uptown in Dallas Texas
Where Surgery is Performed?
Your safety, comfort and the specific requirements of the procedure determine where surgery will be performed. Our in-office treatment rooms are appropriate for minor procedures. More involved procedures are performed in a fully-equipped hospital operating room or certified outpatient surgery center. Dr. Choucair is affiliated with the following hospitals:
Baylor University Medical Center

Baylor Medical Center uptown

Park Lane surgery center

Presbyterian Hospital, Dallas

North Central surgery center
Choucair RJ, Holcomb MB, Mathews R. Hughes TG. Biopsy of nonpalpable breast lesions. AM J Surg 1988;156:453-456.
Renard TH, Choucair RJ, Stevenson WD, Brooks WC, Poulos E. Carcinoma of the thyroglossal duct. Surg Gynecol Obstet 1990; 171:305-308.
Courtiss EH, Choucair RJ, Donelan MB. Large volume suction lipectomy: a retrospective analysis of 108 consecutive patients. Plast Recon Surg 1992; 89:1068-1079.
Sheridan RL, MacMilan K, Choucair RJ, et al. Tunable Dye Laser Neovessel Ablation as an Adjunct to the Management of Hypertrophic Scarring in Burned Children: Pilot Trial to Establish Safety. Journal of Burn Care & Rehabilitation 1997; 18(4):317-320.
Sheridan RL, Choucair RJ, Donelan MB. Management of Massive Calvarial Exposure in Young Children. Journal of Burn Care & Rehabilitation 1998; 19(1):29-32.
Sheridan RL, Choucair RJ. Acellular Allogenic Dermis Does Not Hinder Initial Engraftment in Burn Wound Resurfacing and Reconstruction. Journal of Burn Care & Rehabilitation 1997; 18(6):496-499.
Donelan MB, Choucair RJ, Constable JL. Pressure sores. In: Anello L. ed. Total care of spinal cord injuries, 2nd ed. Boston: Little Brown and Company.
Symptomatic cavernous hemangiomas. ACS, North Texas Chapter, Dallas, TX, March 1988.
Biopsy of nonpalpable breast lesions. Southwestern Surgical Conference, Phoenix, AZ. April 1988.
Symptomatic cavernous hemangiomas. Southwestern Surgical Congress, Phoenix, AZ. April 1988.
The lateral thigh free flap with biceps femoris (short head) muscle: anatomic study and clinical application. Plastic Surgery Senior Resident Conference, New York, NY. April 1990.
Clinical anatomy and application of the biceps femoris (short head) muscle. American Association of Clinical Anatomy, Alberta, Canada. May 1990.
Treatment of large subcutaneous defects with injectable collagen. Ohio Valley Plastic surgeons Annual Conference. Sandusky, OH. June 1990.
Reconstruction of extremity defects with the lateral thigh free flap: experience with forty eight cases. Ohio Valley Plastic Surgeons Annual Conference, Sandusky, OH. June 1990.
Large volume suction lipectomy: Retrospective analysis of 108 consecutive patients. American Association of Plastic Surgeons, San Antonio, TX. April 1991.
Pertinent anatomy for face and neck lift. California Association of Plastic Surgeons Annual Meeting, Monterey, CA. March 1993.
Secondary tissue expansion for treatment of burn alopecia. American Burn Association Annual Meeting, Cincinnati, OH. April 1993.
Procerus and corrugator muscles: when to resect, transect or excise. Aesthetic Plastic Surgery of the Face, Eyes, Nose, and Neck. Laguna Niguel, CA. July 1994.
Malignant melanoma arising in congenital giant nevi. American Society for Plastic and Reconstructive Surgery Meeting, Montreal, Canada. October 1995.
Early Reconstruction of Infant and Toddler Hand Burns Reconstruction. American Burn Association, Nashville, Tennessee, March 1996.
Lower Lid and Midface Rejuvenation, Connell Foundation 1999 Annual Meeting, Puerto Vallarta, Mexico. January
Name:
Ramsey J.Choucair, M.D.
Address:
9301 N. Central Expressway, Suite 551 Dallas, Texas 75231
Education:
Rice University Southwestern Medical School
B.A.
M.D.
1979
1983
Residencies:
St. Paul Medical Center
Southwestern Medical Center
Ohio State University
General SurgeryPlastic Surgery
1983-1988
1988-1990
Fellowships:
Connell ClinicB.F. Connell, M.D.
E.H. Courtiss, M.D.
Aesthetic Plastic Surgery
Aesthetic Plastic Surgery
1990
1990
Harvard Medical School
Shriners Burns Institute
Massachusetts General
Hospital
Reconstructive Plastic Surgery
1991
Hospital
Appointments:
Shriners Hospital for Children
Massachusetts General Hospital
1991 – 1998
1991 – 1998
Baylor University Medical CenteR
Mary Shiels Hospital
Presbyterian Hospital, Dallas
Presbyterian Hospital, Plano
Medical City dallas Hospital
Newton Wellesley Hospital
Deaconess Waltham Med. Center
Nantucket Cottage Hospital
Society
Memberships:
American Society for Aesthetic Plastic Surgery
American Society of Plastic and Reconstructive Surgeons
Board Certified Cosmetic and Plastic Surgeons of Dallas
New England Society of Plastic Surgeons
Northeastern Society of Plastic Surgeons
American College of Surgeons, Fellow
American Medical Association
American Association for Hand Surgery
American Burn Association
Robert M. Zollinger Surgical Society
American Association for Hand Surgery
Texas Medical Association
Massachusetts Medical Society
Dallas County Medical Society
Charles River District Medical Society
Academic
Appointments:
Instructor in Surgery (Plastic), Harvard Medical School
Instructor in Surgery (Plastic) University of Texas Southwestern Medical School
1991-1998
1999 –
Name:
Ramsey J.Choucair, M.D.
Address:
9301 N. Central Expressway, Suite 551 Dallas, Texas 75231
Education:
Rice University Southwestern Medical School
B.A. (1979)
M.D. (1983)
Residencies:
St. Paul Medical Center
Southwestern Medical Center
Ohio State University
General Surgery (1983-1988)
Plastic Surgery (1988-1990)
Fellowships:
Connell ClinicB.F. Connell, M.D.
E.H. Courtiss, M.D.
Aesthetic Plastic Surgery (1990)
Aesthetic Plastic Surgery (1990)
Harvard Medical School
Shriners Burns Institute
Massachusetts General Hospital
Reconstructive Plastic Surgery (1991)
Hospital Appointments:
Shriners Hospital for Children (1991 – 1998)
Massachusetts General Hospital (1991 – 1998)
Baylor University Medical Center
Mary Shiels Hospital
Presbyterian Hospital, Dallas
Presbyterian Hospital, Plano
Medical City dallas Hospital
Newton Wellesley Hospital
Deaconess Waltham Med. Center
Nantucket Cottage Hospital
Society Memberships:
American Society for Aesthetic Plastic Surgery
American Society of Plastic and Reconstructive Surgeons
Board Certified Cosmetic and Plastic Surgeons of Dallas
New England Society of Plastic Surgeons
Northeastern Society of Plastic Surgeons
American College of Surgeons, Fellow
American Medical Association
American Association for Hand Surgery
American Burn Association
Robert M. Zollinger Surgical Society
American Association for Hand Surgery
Texas Medical Association
Massachusetts Medical Society
Dallas County Medical Society
Charles River District Medical Society
Academic Appointments:
Instructor in Surgery (Plastic), Harvard Medical School (1991-1998)
Instructor in Surgery (Plastic) University of Texas Southwestern Medical School (999 – )